Our amazing teachers provide engaging and well-thought out lesson plans weekly to help your child strive. We use letter fluency and recognition as well as implementing the Handwriting Without Tears program that has proven to provide much success for our learners!
Implementing fine motor and engaging hands on STEM activities in our curriculum provides strong life skills. We experiment with counting manipulatives, number correspondence, and use different forms of sensory to stimulate learning interest.  
We encourage creativity and imaginative thinking. Art helps young children to develop both gross and fine motor skills. Our students explore creativity, focus, and a boost of self-confidence with our fun themed crafts. 
Dramatic play and hands on learning help our students explore the opportunity to make choices and engage their imagination. We believe this type of play provides conflict resolution and helps children to learn creative problem-solving skills alongside their peers.
Our Preschool Schedule at a glance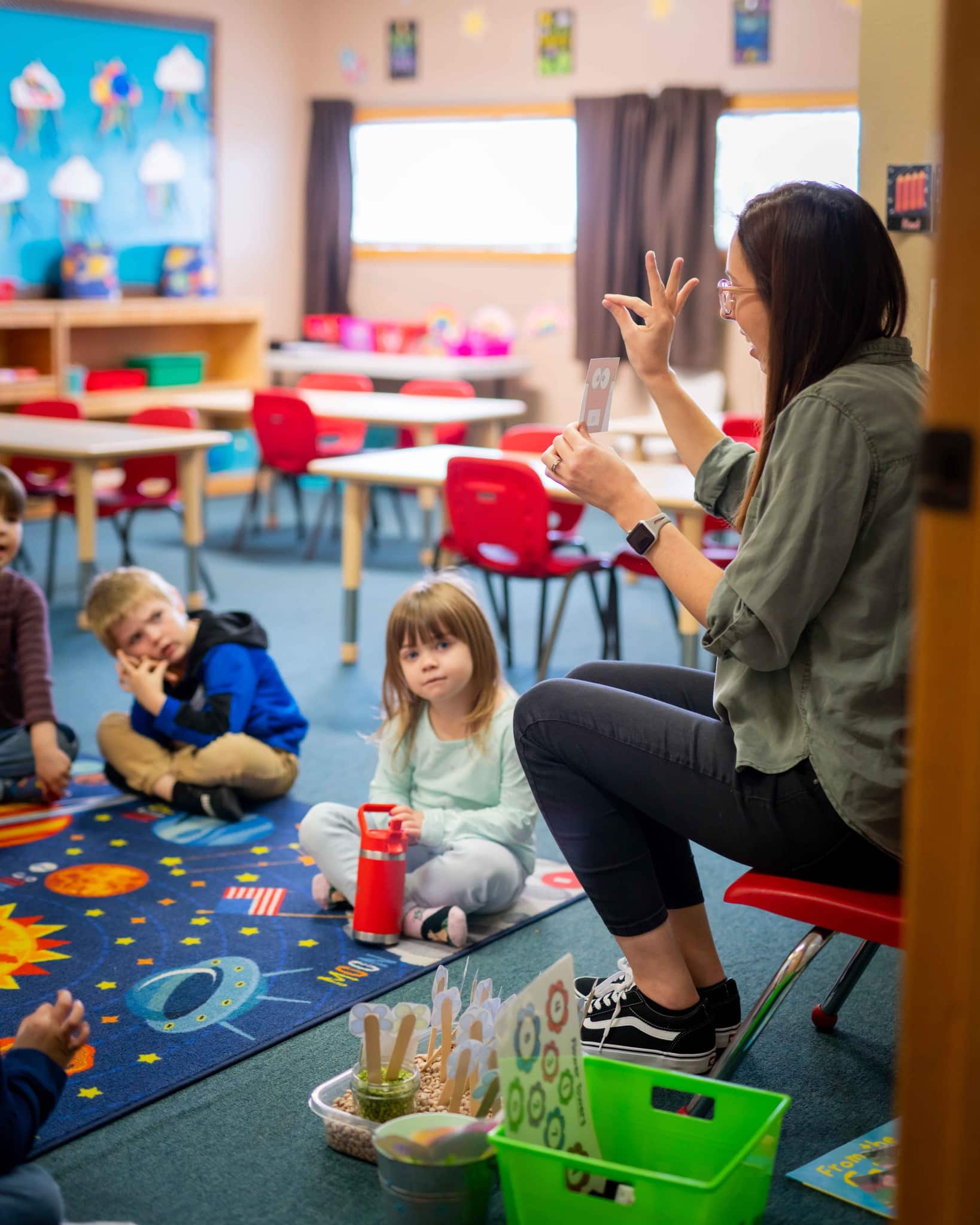 We begin our day with drop-off either in our movie room or playground area. Throughout the day your preschooler will enjoy: 
Snack and circle time during classroom arrival at 9:00am.
Activity centers, group literacy, and handwriting from 9:00am-11:00am.
Recess following lunch from 11:00am-12:30pm.
Nap time from 12:30pm-2:30pm.
A snack and recess following nap time from 2:30pm-3:30pm.
Depending on the weather we meet back in our movie room to end the day at 5:30pm.